Environmental Policy
At Rose Calendars, we have recognised the importance of taking a more environmentally aware route in our business and undertake a number of initiatives to minimise environmental impact.
Solar Powered Factory
198 photovoltaic panels installed on the roof of our Colchester production facility are anticipated to cut Rose Calendars' total annual power consumption by 25% and reduce CO2 emissions by 60,000KG per annum.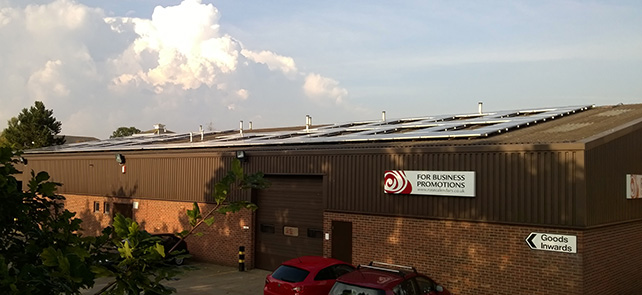 Sustainably Sourced Paper
All of our pictorial and commercial wall calendars are produced using paper from sustainable sources. This means the mills we purchase the paper from are FSC (Forest Stewardship Council) certified and encourage management of forestry resources in an environmentally responsible, socially beneficial and economically viable way.
Delivery Carbon Neutral
All standard deliveries within the UK are sent using a carbon neutral courier service (DPD).
Recycled Mailers
All of our mailing cartons are being produced using recycled board and to highlight this fact our 'Recycled' logo is embossed onto the reverse of the carton.
Additional Environmental Measures
Materials recycled include: all paper board, plastics, metal, chemicals and computer hardware through regeneration programmes.
Low energy light fittings in the factory have been installed to reduce power together with the use of a voltage optimiser.
Used heat generated by machines is diverted into the factory during the winter months to aid heating the building and pumped outside during the summer.
Waste Reduction/Community Support
A proportion of unwanted timber pallets are donated to a local charity, Sailship, which caters for adults with learning difficulties and a mental health support need, who wish to develop work and life skills towards further training, employment or volunteering. For others, the charity affords an opportunity for social interaction and psychological health improvements through its social and therapeutic provisions. Sailship use the pallets to create picket fencing, bug hotels and kindling. For more info please see here.
Recyclability
Every Rose pictorial calendar includes recycling instructions, shown on the reverse of the December leaf, which we hope will encourage all of our customers to recycle them so the paper may be re-used again. For more information on recyclability, please click here.